---
EVENTS
---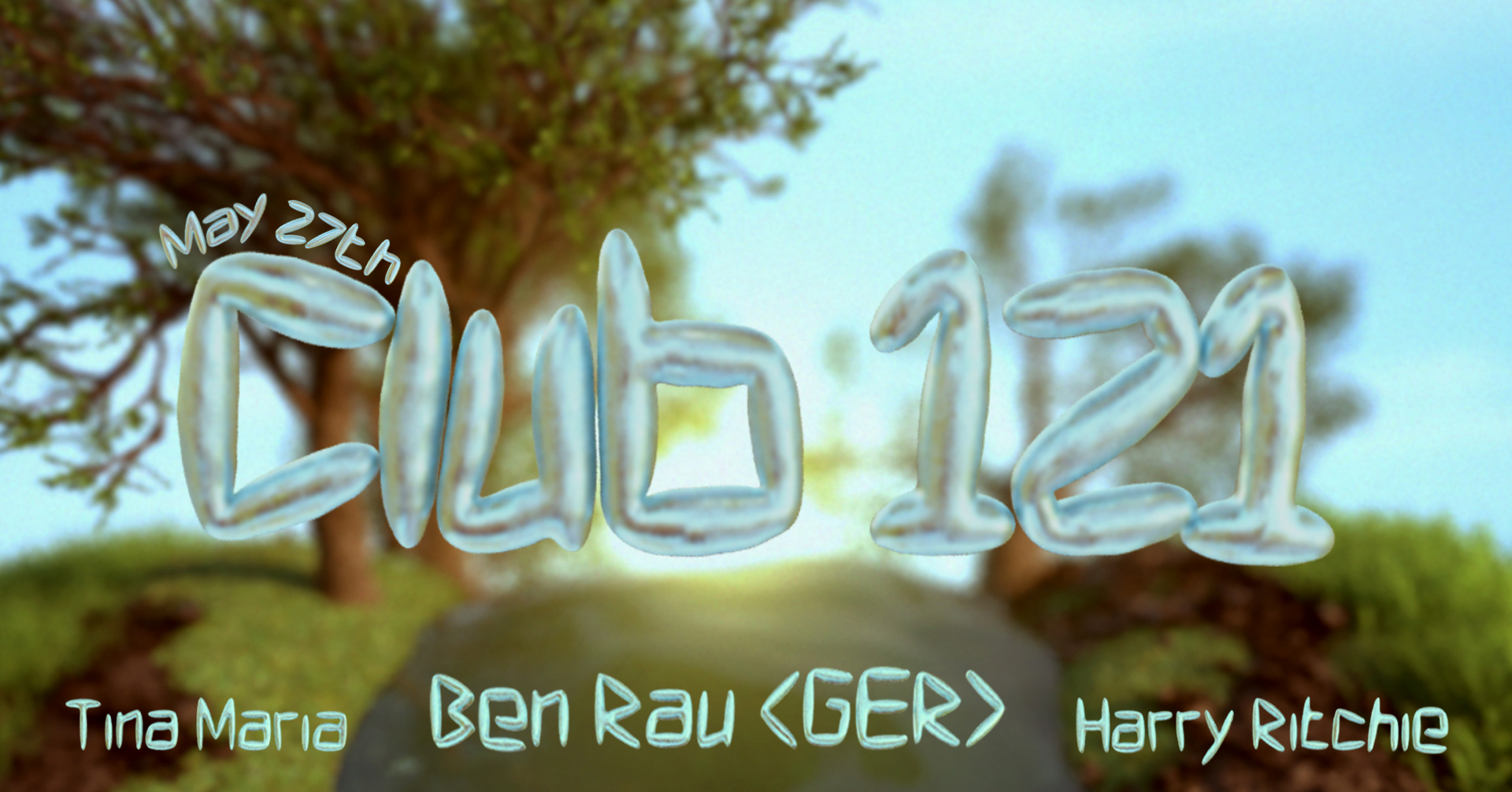 Ben Rau (GER) - Club 121 - May 27th
Last seen on the stage at 121 Festival 2020, Ben Rau returns to Wellington this May to reconnect with the dancers.
Ben's love for music came in his early 20s in the UK after losing himself in the music and exploring his deep-seated passion for electronic music through self-expression
He is equally at home as a DJ in the clubs, and on festival stages. The past few years has seen him play Glastonbury Festival, Pitch, 121 Festival and BPM Festival in Costa Rica. He has also garnered club bookings at the likes of Amnesia in Ibiza,Tobacco Dock and Studio 338 in London.
Tickets:
www.eventbrite.com/e/ben-rau-ger-club-121-tickets-336089511777
Co-presented by Keepitlow.
Liquid Earth (USA) - Club 121 - May 28th
We are truly excited to be hosting the Californian navtive Liquid Earth on May 28th.
His sound is uniquely transatlantic, infusing the rhythmic sensibilities of London and Berlin with the sun-soaked serenity of the Californian coast line.
Freels makes dance music cocktails that pop like a twist of lime hitting seltzer. Melodic, crisp, and always refreshing, each track by the California-native is singularly recognizable as he refashions vintage sounds for the clubs of tomorrow.
His bookings and podcasts have been piling up like hot cakes with best-in-class mixes for the likes of Honey Soundsystem and Butter Side Up and DJ appearances at Dimensions Festival and Panorama Bar.
Tickets:
www.eventbrite.com/e/liquid-earth-usa-club-121-tickets-336102831617
Co-presented by Keepitlow
Bella Claxton (AUS) - June 3rd
Club 121 is pleased to be hosting the dynamic Bella Claxton on Friday 3rd June for her debut NZ performance.. She is best known for defiant sets that disregard genre's and effortly fuse everything from 90s house classic to modern rave anthems. Think artists like Denis Sulta, Job Jobse and Sally C, and you are almost there.
Getting ready for a night of selections that'll leave you breathless…
$15 on the door.
Aw B b2b Hurricane Emily - June 4th

After months of postponements due to the iconique covid restrictions, Tāmaki Makaurau based DJ Aw B is excited to announce her brand new bi-monthly club residency at Club 121 'Aw B b2b'. Each show she'll be inviting a guest to b2b all night long. Expect hot bangers, a couple trainwrecks, incredible talent and gorgeous moments.

$10 entry.
OIiver Huntermann - June 10th

Last scene at the Avalon Studios raves, Oliver Huntermann returns to 121 for a night of unforgiving techno.
Huntemann's concrete roots can be traced back to early techno, and, like so many of his colleagues, his route to techno took a tour through electro and rave. Today the techno veteran is more relevant than ever, and his label Senso Sounds has opened him up to whole new generation of electronic music lovers. With a string of acclaimed works to his names, his yearly schedule sees him playing across the globe on the world's biggest stages. Nearly 3 years on since his last NZ showcase, his return is something to be celebrated.
Tickets: https://
www.eventbrite.co.nz/e/oliver-huntermann-club-121-tickets-344543237097
Christopher Tubbs All Night Long - June 11th


Christopher Tubbs takes over the 121 booth for his legendary biannual all-nighter of dancefloor detonations from around the globe, across the tempos and throughout the decades.

It's been a big year for Tubbs. His collaboration with Eden Burns 'The Siren's Song' is getting hammered by some of the world's biggest DJs and his reputation as a pillar of the Australasian dance music scene is once again set in stone.

As usual get in early to avoid the queues and experience the set from the beginning… It will be epic.

$15 entry.